You'll freak out, Expansion Directors, Chapter Services Staff, and Alumni.
We love the work that we do. We're often invested in the success  of our chapters' growth, yet due to geography, only see our chapter members face-to-face once per year.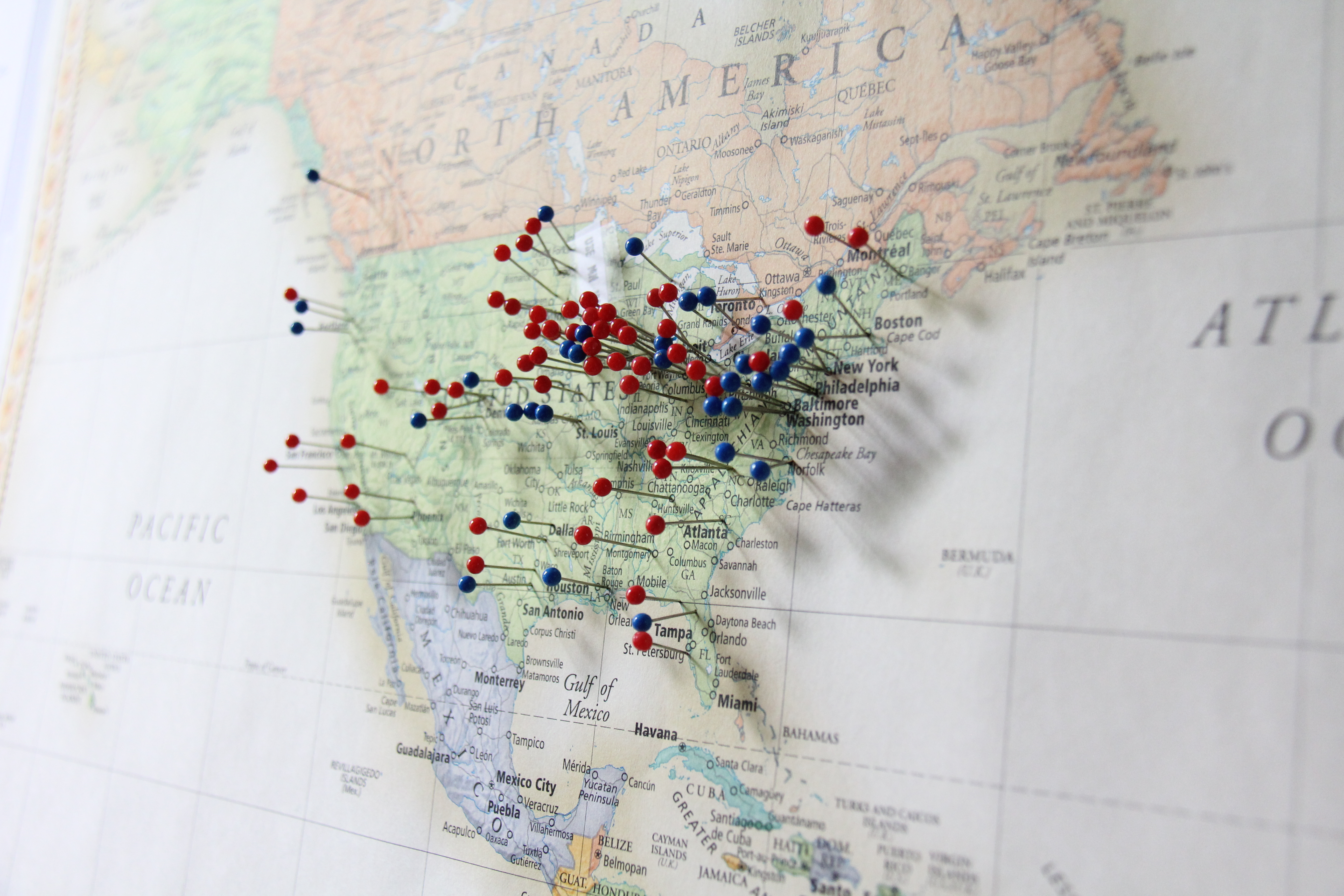 Sometimes our conversations go something like Q: "How's recruitment going?" A: "Good. We met a lot of people this week. Really excited!" The answers we hear from our distant brothers or sisters are the best answers available, yet if they follow up with sub-par results, we're not sure how to fix the problem.
With ChapterBuilder, you can track recruitment analytics in real time, drive more pointed conversations, and measure the effectiveness of your annual face-to-face visit! Building relationships is an art and a science. This guide focuses the science, using ChapterBuilder to coach effectively from a distance.
1) Coaching Points: Overview
How many PNMs are on our list? 512
How many did we add in the last week? 107     In the last 30 days, 90 days?
How often do we contact a PNM on average? Every 6 days
How many PNMs have we communicated with this week? 55% of total list
We organize our process with PNM statuses. When you meet a pnm their status is "needs to be contacted." There are 4 status levels before joining. How long does it take for a PNM to join? 8 days * 4 status levels = 32 days.
2) Coaching points: Activity Graph
Our goal is to meet as many PNMs in person as possible. If we want to maximize the number of interviews/1-1 meetings we schedule throughout the week, when should we reach out to schedule the meetings?
Activity peaks at the beginning of the week. Allowing us to schedule meetings of the rest of the week.
We want to continuously improve. How did our effort compare to last week? Blue line= this week. Grey line= last week. We showed improvement!
3) Coaching points: Referrals
We want to spend effort where we are most effective. We want to repeat good practices on future projects. What activities generated the most names? Spring no bid list!
4) Coaching points: Names List
We want to know our members well before we invite them to join. We want to track our relationships in order to have the best chances of reaching our goal. How many times did we talk to our PNMs before they joined?
Blue arrow We only spoke one time.
Strong relationships involve frequent communication. Have we been out of touch with anybody?
Red arrow We can sort our list by date recently contacted.We can see we haven't talked to Josh and Marissa since February
5) Coaching points: Phone Calls
Calling potential new members can be an effective want to setup a meeting. 
How many calls has our team made? 1
Who on our team is calling more people and what can we learn from them? 
Average call time 4 minutes
Great interactions build great relationships. After a long day of meeting people, we're tired when it is time to roll calls at the end of the day. 50% of our calls go to voicemail. Are we able to keep our message on-point and well delivered when rolling calls?
50% of our calls go to Voicemail. Who is responding to answering machines most effectively? Are they taking advantage of the pre-written text messages and pre-recorded voicemails? 
When we finish a full day of recruitment and it's time to roll calls, we can be tired. These advanced call features can help us save energy for the calls who pick-up, while increasing our message consistency for those calls that go to voicemail.
Next Steps:
Use one of the five coaching areas in this blog to drive a conversation with one of your chapters!
Stay tuned for Coaching from a Distance – Part 2.